R. Bruce McNellie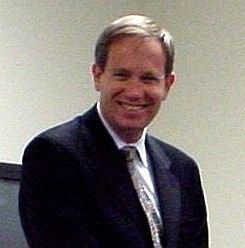 R. Bruce McNellie, Ph.D,LCSW,LPC,LMFT,DCSW
5922 Princess Lane
Nacogdoches, TX 75961
936 560 9437; 936 371 2910 Cell
Click here to go to the website for Advanced Generalist Practice:
SWK525
Home, Court, and Adoption Studies
Services include court testimony, forensic interviews, background checks, and psychosocial assessments for local courts and the Texas Department of Protective and Protective Services.
Adjunct Faculty, Department of Social Work, SFASU: Advanced Generalist Practice-
SWK525
,
and Field Placement Liaison.
and Field Placment Liaison;
http://www2.sfasu.edu/aas/socwk/
;
rmcnellie@sfasu.edu
Faculty, Northcentral University, Prescott, Arizona; Professional Ethics-
PSY5004, Human Development-PSY5005, ADHD-PSY7010, Special Projects- HBM6000, Professional Ethics for Undergraduates-PSY4003, www.ncu.edu , rmcnellie@ncu.edu


Board Approved Supervor for LCSW, LPC, LMFT, currently proving group supervision on Mondays. Contact: mcnellie@mcnellie.com


Homes Studies: In-depth studies of homes for step-parent adoptions, placement of children including relative placements and for adoptions, and assessment of custodial issues.

Expert Testimony: Expert testimony in human behavior and in child related matters.

Forensic Interviews: Specialized interviews with children and adults, and pre-sentence assessments for court.

Supervision: Board Certified supervision for the LCSW, LPC, or LMFT. Supervision includes training, education, and test preparation for the board exams.

Dr. McNellie has 33 years experience in the field of child protective services working for the state of Texas. He holds a Ph.D. in Psychology, a Masters of Social Work, and is licensed as a Licensed Clinical Social Worker, Licensed Professional Counselor, and a Licensed Marriage and Family Therapist and has DSCW recognition. He has testified repeatedly as an expert witness before the district and county courts in Nacogdoches and surrounding counties and in Tarrant county.

Fees:

| | |
| --- | --- |
| General home study of a single household (includes step-parent adoption): | $500* |
| General home study of two house holds, one family constellation: | $1000* |
| Court Testimony: | $150/hour |
| Forensic Interviews: | $100/hour |
| Adoption Studies that include the State Required Health Education Social and Genetic History: | $1200 |
*Assumes studies do not exceed 10 hours. In special circumstances, the fees could be more depending on the complexity of the family constellation. Additional rates are $50/hour.




Once you decide to use this service, you will receive additional information and an address to forward general information which will begin the study process.
Contact: R. Bruce McNellie at 936 560 9437 or 936 371 2910 Cell
EMAIL: mcnellie@mcnellie.com
Dr. McNellie is licensed by the Texas State Health Department as a LCSW, LPC, and LMFT and is board recognized as as supervisor for each of these licenses. Copies of licenses and verification available on request.